COMMUNITY
Apart from conducting programmes in schools, EduTorque also reaches out to youth communities to provide programmes that are relevant and meaningful. We hope to work with charity organizations, homes, shelters and beneficiary groups in an effort to impart knowledge, share experiences and make a difference in the lives of young people.
At EduTorque, we strive to provide quality and valuable experiences through creating automotive programmes for youths. All training courses will be focusing on at least one of the 3 key areas – Vocational Skills & Careers, Team Bonding & Relationships, Special Events.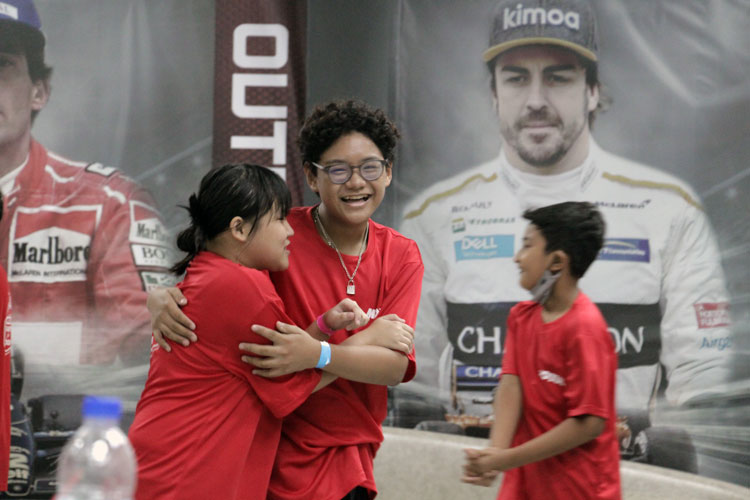 We plan and conduct automotive activities for youth beneficiaries, depending on their interests and needs. Not only do we hope to grow the automotive industry, we also strive to give back to the community by teaching, sharing, helping and inspiring the next generation of young people to achieve their potential and work towards their goals.
VOCATIONAL TRAINING & CAREERS
Working with our local youth organizations and groups, EduTorque plans and provides structured and engaging automotive curriculum to different groups of youths, such as at-risk youths, youths who are attending school, and the underprivileged youths.
At the end of the programme, youths will be equipped with basic knowledge on car systems, car maintenance and car technologies. They will also be engaged in practical skillsets activities, which will allow them to be employable in the workforce.